Site Map for Motorhome Pages
This Motorhome has been sold. No more changes to this Website. Sorry for broken links.
Motorhome
Modifications
The following pages capture my documentation, modifications and additions to our 2006 A'van Applause 500 motorhome.
Manins' Applause 500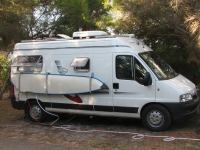 Enjoying a bushy camp site at Bridport in Tasmania
Set up on the banks of the Murray River at Dead River Beach
At Anglesea with grandchildren, bikes and boat with outboard motor.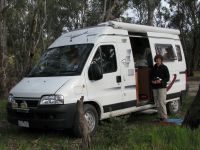 At Hay's Sandy Point Reserve on the Murrumbidgee.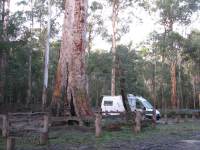 At Six Mile Creek Reserve, Bega Valley (Camps5 NSW#667).